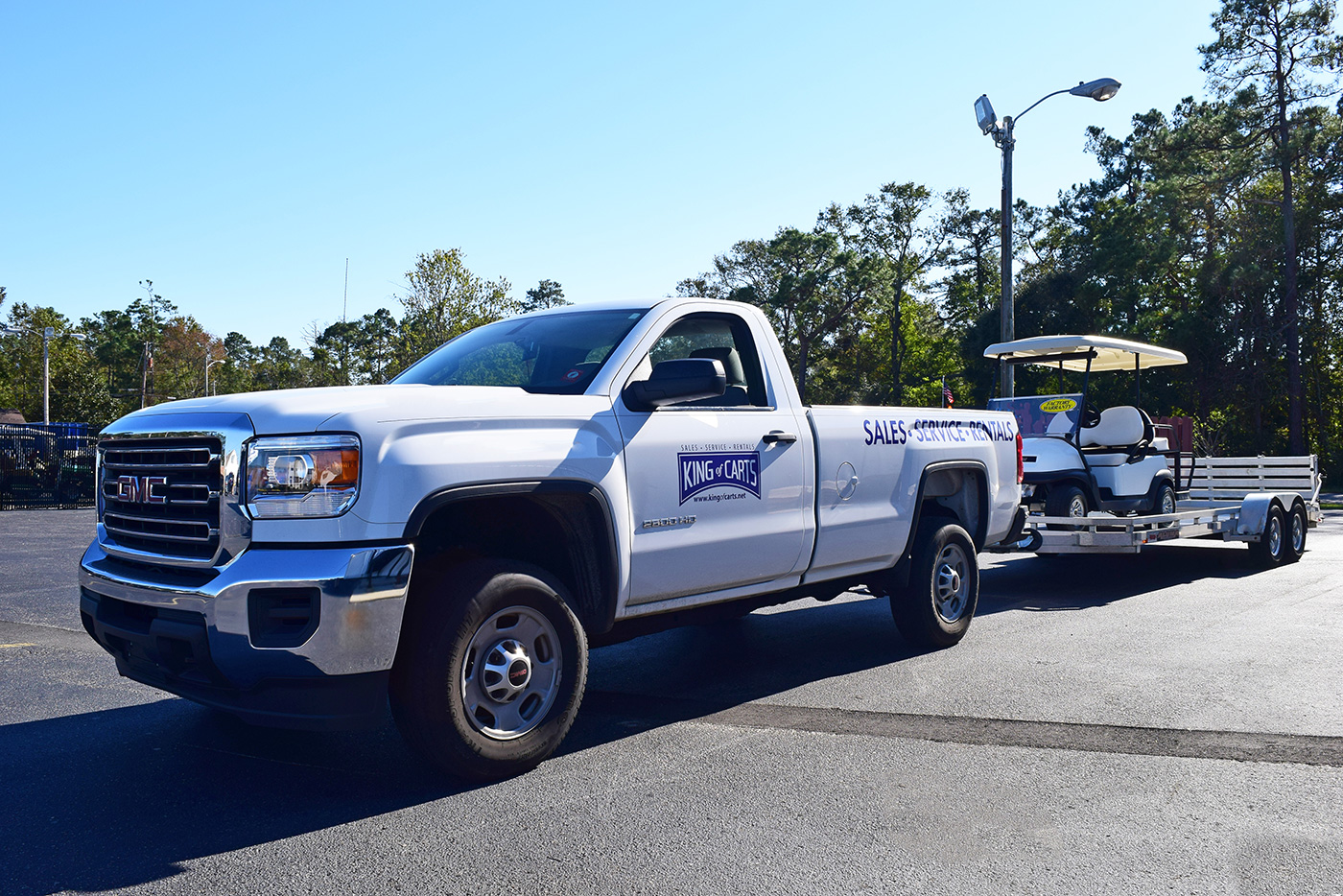 Golf Cart Service, Parts and Repair - Surfside, SC

The service department at King of Carts is one of the best on the Grand Strand! Our trained technicians can service and repair your golf cart in a professional and timely manner. We offer a full range of maintenance services and repairs available at our service center conveniently located in Surfside Beach, SC.
We offer services such as:
• Electrical service
• Engine service
• Brake services
• Tires, shocks, alignment
• Customizing exterior & interior
• Suspension & Lift kit service
We can pick up and deliver your golf cart for your added convenience.
Our posted Labor Rate is $75/hr. Pick up and return fees may apply.
Give us a call at 843-650-2497 to schedule your service appointment today!
Parts & Accessories
King of Carts has a full line of golf cart parts and accessories for your golf cart. If it's made for a golf cart then we have it or we can get it for you! If you take your cart to the beach, around your neighborhood or to our wonderful local shops we can help you keep it the best condition possible.

We carry a complete line of genuine OEM parts including tires, batteries, chargers, windshields, lift kits, lights, mirrors, enclosures, turn signals, seat covers and more. Our staff can help you find the right part for your make and model golf cart.
Whether you want to accessorize your golf cart or completely customize it we can help you.