About Us

King of Carts was founded in 2009. The company began operating from a steel building in Irmo South Carolina, located off the shore of Lake Murray and ten miles from Columbia. With no road frontage or showroom, a website was created, and King of Carts started to build the business through online sales of refurbished golf carts.
Shortly after 2011, King of Carts moved from the small steel building to a 30,000 square foot facility on Broad River Road. King of Carts also added golf cart accessories to their customer offerings.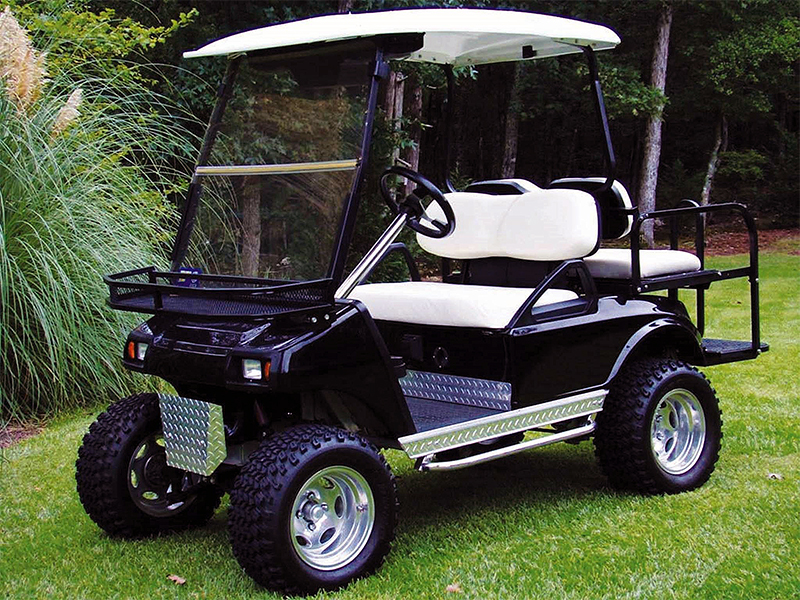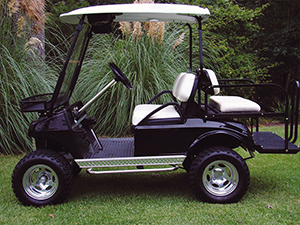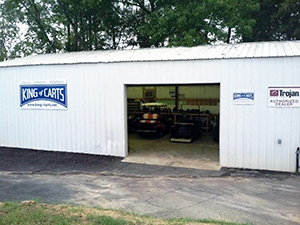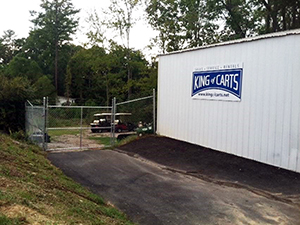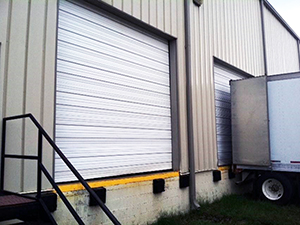 A year later, service and shipping was added to a new 25,000 square foot warehouse on Lake Murray Boulevard. King of Carts broadened its product line and became a Yamaha Golf Cart dealer. It also started carrying Yeti Coolers and Apparel.
The first King of Carts Superstore opened in Columbia South Carolina in 2014, offering over 100 golf carts in stock, along with parts and accessories for all makes and models. The Superstore experienced exponential growth with customers coming from all over the southeast to experience the King of Carts difference. The company was voted "Best of Columbia 2014", and was recognized by Inc 5000 Magazine as one of the "Fastest Growing companies in the USA".
In 2015, an additional retail location was also opened to serve Greenville, the King of Carts Superstore in Piedmont, South Carolina.
Later in 2015, King of Carts was acquired by Brigadoon Financial, a management consulting company in Fort Wayne, Indiana. They forged a partnership with Surfside Golf Car Rentals to bring a King of Carts retail showroom to the Myrtle Beach area.
Customers can find King of Carts products through the remanufactured cart dealer network around the country.
King of Carts was built to serve the ever-growing golf cart enthusiast market. It has expanded through dedication to customer service, attention to quality and a superior, unique product. King of Carts also believes in serving the communities in which they exist through providing time and treasure to local non-profits who serve those in need. King of Carts has donated hundreds of thousands of dollars to organizations since its inception in 2009.