Wholesale Golf Carts – Sales
King of Carts is a distributor of quality wholesale golf carts, parts and accessories. Because we buy in volume and selectively source golf carts from across the U.S., we can provide the best priced wholesale golf carts to dealers in : Alabama, Arkansas, Delaware, Florida, Georgia, Maryland, North Carolina, South Carolina, Tennessee, Virginia, West Virginia, Indiana, Michigan, Ohio and beyond!
We also have fleets of golf carts arriving from Augusta, Georgia on a weekly basis. Just tour our online gallery to see all the latest models. As your one-stop shop, we also carry an extensive line of affordably priced parts and accessories. You'll find everything you need to stay in the green and save some green, too! Our stock includes tire and wheel assemblies, lift kits, body trim, windshields, light packages, custom upholster, fold-down rear seats, grab bars and more.
We are growing! Call ask about our new 355,000 square foot golf cart refurbishing plant in Indiana.
All Dealers must provide (no exceptions):
King of Carts new dealer setup information form, and
South Carolina resale certificate must be completed (since SC does not accept Multi-jurisdictional forms), and
Provide home state retail license.
Other Purchasing Requirements
If you are purchasing golf carts for farm / agricultural use, please provide a agricultural sales tax exemption certificate and a copy of your driver's license.
If you are purchasing golf carts on behalf of a state or federal agency, please provide a governmental exemption form.
International Export Sales of Wholesale Golf Carts
Golf Carts for sale in Dominican Republic, Mexico, Belize, Central America, Caribbean Islands, Puerto Rico, Antigua, Barbados, Cuba, Costa Rica, Canada, Panama, Brazil, Dubai, Jamaica, Martinique, Aruba, Saudi Arabia and British Virgin Islands.
King of Carts is the largest Export Distributor of new and refurbished golf carts for Resorts, Theme Parks, Vacation Rentals, Golf Courses, Airports, Shuttle Services, Concessions, Concierge and Government offices. Whether you are looking for standard golf carts, maintenance golf carts, 6 passenger limo or 8 passenger stretch golf carts, we can package and ship any cart to almost any location. For every 40-foot container, we can ship 20 standard golf carts (not lifted and no rear seat) double stacked. If you want to use your freight broker we can also provide the shipment to them as well. We're licensed to export parts and accessories, too.
Upon request with your order, for a charge, depending on availability, we can also send a certified mechanic to your location to train your staff on repairs and how to order repair parts.
Golf Cart Warranty Programs for Refurbished Golf Cart Dealers
Electric Warranty Group provides electric (refurbished) golf cart warranty programs. Which takes the risk out of selling refurbished golf carts through your business. We utilize their services in our dealerships and they handle all warranty registration, programs, processing and payments etc. Visit their website for questions or call them for more information.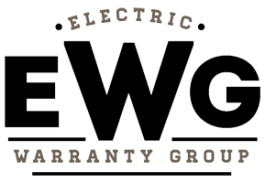 General Golf Cart Dealer Questions
If you have questions, we have answers! We would be happy to provide additional information about purchasing our golf carts, starting your own golf cart business, or becoming a wholesale distributor for King of Carts. Just complete and submit the contact form below. We look forward to hearing from you.
---